A market research agency or a freelance market research analyst?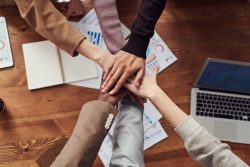 If your business needs market research to achieve its objectives, and you have been looking for the best way to carry it out, perhaps you are wondering whether you would be best served to opt for a market research agency or a freelance market research analyst. Let us tell you something: not everyone involved in market research has the same resources to help you. We can't tell you how each company or individual works, but what we can tell you is how we do it. At Arpo, we are an agency that has been involved in all aspects of qualitative and quantitative market research for 50 years. In this time, we have been constantly evolving, always implementing the latest technology and keeping up to date with the best in innovation. We are able to tackle any sector, and we know how to adjust to what each brand and business needs.
Differences between our agency and a freelance market research analyst
The main difference between our agency and any other agency or freelancer in the sector is the number of professionals that make up our team. Every one of them is specialized in different fields, ensuring that we are always able to provide the skills you will need and obtain the best possible results.
This means we can offer you more services without sacrificing the quality your project deserves. Our market studies provide valuable results by making use of specialized resources and tools, and the skills and knowledge of our experienced professionals.
Who are Arpo's team members?
Arpo offers you the best professionals for your market research. Our team will design a work plan according to your needs and will advise you at every step of the process. We have experts specialized in:
Qualitative analysis. Our qualitative analysts can draw actionable conclusions from data obtained in non-quantifiable studies.
Strategy and strategic consultancy. This involves analysing the current situation of the business and its relationship with the market to establish the best strategy to follow.
Ethnography and anthropology. The ethnographic anthropologist focuses on researching the niches targeted by your product or service, taking into account their specific behaviour and conditions in the current context.
Our sales experts will improve the management of your business to increase its profitability.
Film making and editing. Our team will ensure that your qualitative studies are correctly documented.
Why choose a freelance market research analyst when Arpo can provide you with the best professionals for your market research studies? Experience and knowledge, together with our ability to share them with our clients, are what make us different. What more reason do you need to choose us?