Market research for NPD new product development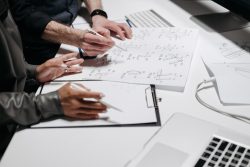 Market research is a fundamental part of NPD new product development. By conducting this type of research, you can better understand your target market, what products and services your potential customers want and need, and how best to reach them. At Arpo we help you find the right approach for developing your new product. Our agency specializes in qualitative and quantitative market research -online and offline-. Our services include market analysis, target audience research and competitor analysis, offering you advice at all times and helping you find the most optimal strategy at all stages of your project. Our goal? To determine the viability of your idea and help you develop a successful product that meets your audience's needs.
At Arpo, we help you with your NPD new product development
At Arpo, we design and execute market research for companies and organizations around the world. We have worked with many of the biggest international brands, helping them find effective solutions for the development of their new projects.
Knowledge of market trends and consumer behavior is essential for the success of any business. Whether you are an emerging company or a well-known brand, when it comes to new products, the market becomes a jungle that must be explored well to avoid making hasty decisions that could lead you straight into the jaws of the lion.
We work with you to assess your needs and develop a strategic plan based on the information gathered. Our team of experts will guide you through every step of the process, helping you achieve your goals.
Determining the right direction. That's what our agency does. And we do it by listening and understanding what your brand is missing and what your customers' requirements are, through a unique and attractive approach that meets the specific needs of your business.
We help clients and customers to get to know each other better and to establish lasting and successful relationships, gathering information about a specific market or sector in order to better understand it and plan strategies that help improve the position of your company within the context in which it is framed.
If you are thinking of innovating in your business and starting a NPD new product development, Arpo provides services for devising strategies and developing a plan of action for its effective implementation. We invite you to browse our website to learn more about us, and please do not hesitate to contact us if you have any queries. You can call us on +34 913 505 232, fill out our contact form, or email us to the email address indicated on our website.